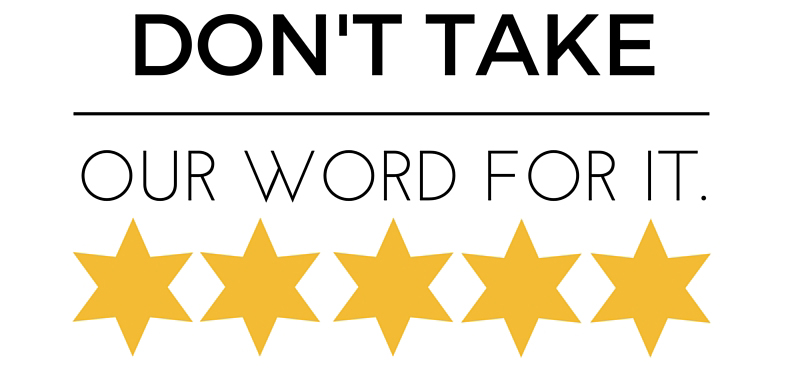 ---
Peter,
I am so glad to have found  you and subscribed  to your service.  I have made some money  with similar  strategies  but I was never disciplined as I was lacking in knowledge.  I believe that you are one of the best  if not the best  and I am excited  for the journey.  Thank you  so much. 
–Issouf 
---
I am a new subscriber to your Winning Secret Trading Package. I am very pleased with your Think or Swim tutorials. They alone are worth the price of the course and will save me the losses on vertical spreads I have experienced in the past from being unable to get this info from other courses or other trading platforms.
I also was not able to get this stop/OCO info out of the TOS reps in a coherent manner even after 3 telephone calls (because I do not think they know it) nor from TOS Network videos, but I was able to get all the explanation I needed to do it properly from your videos in a matter of minutes and I have the benefit of a record I can review and use to walk me through it over and over.
I feel at ease and much more confident in future success and profit with option spread trading..
Thank you.
–Candice L
---
I'm sending this to say thank you. Your service is just what you advertised it to be. I made very small trades(2 contracts) on your recommendations on SPX and have paid for my start up and have profited on every one. I took profits early too. I look forward to your commentary every week now. Thanks again.
–Joe
---
I want to thank you for your detail accuracy to this point. Your style of communication is a joy because it is so clearly written. Keep up the good work. As I continue to read your commentary and reasons behind the trades I am becoming more capable at finding them on my own.
–Frank Adams
---
" I have enjoyed being a part of Cashflow Heaven…it is a great service you offer and would recommend you to others."
–Mark
---
Hi Peter, I'm a student of yours and CFH since Feb. 2018. I invested in your Winning Secret Package, monthly subscription service and training package in Feb. The main reasons I decided to invest in you and your program stems from an inherent trust in you and the consistent results you have shown to deliver over the last 3-4 years with a predetermined level of risk. Since I maintain a FT job, I also liked the "set and forget" method of placing credit spread trades according to your system. Thank you so much Peter….
–Jim 
---
"Thank you Peter for the kind and uplifting message, and for the words of encouragement and hope you give me to be a successful options trader in this upcoming year (and subsequent years to follow).  I have to admit, that your instruction and guidance through the winning secret handbook and weekly correspondence has given me great hope in achieving my financial and retirement objectives.  I've now got a vision for my life and future the likes of which I haven't allowed myself to even consider because I just thought it was out of my reach.  I'm very thankful that you're willing to partner with me and as you say, "share this path together". Thank you again for what you're doing.  I hope and pray the very best for you and your family over the coming holiday as well."
–Dennis R
---
"Peter…you can't imagine the excitement I have in looking forward to what next year is going to bring…I feel blessed that I found you and your system..it was perfect timing for as I am returning in April and was looking for another income…your system is perfect for me and I appreciate how you teach it and  how you show the complete picture and how to minimize your risk and do it in an interesting way.,. looking forward to trading with you… happy holidays..god bless you…  thanks" 
–John E
---
"Thanks for the quick reply and excellent service… Since I am a business owner with about 30 employees FAST service is critical in today's business and I am grateful."
"By the way your company's culture of conducting  business is outstanding.  I can tell by Peter's commentary and updates that he truly cares about his clients. I subscribe to four financial newsletters and Peter's stands out from the rest."
–Larry H
---
"I have studied hard every day and learned so much from you over the past year and half or so that I now feel comfortable Trading on my own.  You guys have the best service ever!  Thanks so much!"
— Peter F
---
Gidday there Peter Been a member for over 7 years now – best subscription I ever bought!
–Dave K
---
"Started using credit spreads strategy two weeks ago. Last week on Friday placed 5 bear call credit spreads. CAT, AMZN, BA, MMM, NVDA and the last two days, have over $3000 Profit. I noticed the profit continues as each day passes even as the price did not move much this morning or up as we had a big sell off yesterday. Proving to me as the expiration is only three days out, the price to purchase to get out or to expire worthless is much better than buying puts or calls. Tonight I will place a stop and if the price is close in the money then just get out of the trade. As it is currently, only MMM is OTM but only by about a $3 move to the upside. thanks, Peter and have a great day. I take a screen shot each day to show me the progress and option price changes."
–David W
---
"I know you are probably getting tired of hearing this, but THANK YOU for the course you put together! I have played with options for about 7 years, with purely directional trades based around major events. I knew there was more available, but couldn't find it…until now. Currently, I am up over $9,000 for this month. My goal is only $6000 per month, but I got carried away!"
"I also really like the training specific to the TOS platform. Well done!"
–Chuck M
---
"You guys were very responsive, courteous, and I enjoyed the website. I would be happy to refer anyone to the Cash Flow Heaven service based on the pleasant interactions with you and the staff as well as the methodology for someone looking at that type of approach and matching goals."
–Neal
---
"Thanks Peter for the final wk update."
"Final Frid. 30 min. Before Mkt clos. Sold two sets of (CFH) 10/06 SPX Call Sprds 
18 contracts X 2 = 36. Generated: N/G (Net Gains) = $3,372.65. Most profitable!
Dreamer Projections: 52 wks X $ 3,372.65 = $ 175, 377.80
I'm hopeful coming wk I can locate the other Wing PUT Spreads to offset above or
Wks Production:
Expirations: 09/29    $8,636.53    missed Target $10,000.00  Wkly
                  10/06    $4,576.88 
                  10/20    $2,976.98    past AAPL rescue pivot (rolled PUT Sprd into CALL Sprd)
FYI: Inthe past, I've had outstanding results (Core Underlying) AMZN, TSLA, & AAPL
       Considering Condor! Stragedy for AMZN & TSLA.
Past Expiry 09/29 generated total of N/Gs (Net Gains) on laddering TSLA CALLS for $4, 740.32.
Looking forward to first wk of Oct.. I,m having good vibs so far. Keep up the focused work."
Be Safe,
–Larry S. (Option Dreamers)
---
"I went through your training and tried several approaches in Jan and Feb,  I settled in the first of March with
funding a Roth and trading SPX credits only. That strategy has more than doubled my ROTH to date, so I support
your training."
"My goal was to learn how to make my own trading decisions and Peter's courses helped in and I am comfortable
and endorse his courses."
Thank you,
–Gary
---
"Just a quick update and some advice really….
I am thouroughly enjoying the course and i have had a plethora of "A ha" moments and i can say the whole concept has ckilcked into place."
–Sam O
---
"I just had 2 contracts on the QQQs.  I had a pending order to close the shorts at .05.  This got filled at .04 just after today's open.  Then I noticed the 142s had quite a bit of value, almost as much as the original credit.  So I sold the longs for .18 at 10:24 Pacific time.  So I got a mini lotto ticket today!"
–Lisa
---
"Just wanted you to know that I have been option credit spreads for decades, and I really like the way you handle the spx.  Just a great way to do it, and protect it as well using the tos platform.  
Just did the 2455 spread trade, and it is up 10%  and looks like it is going to give full credit without a hitch.  
The TOS platform I use is a bit different, but I was able to do the trade and stops with your videos, which is quite a feat because the TOS videos are….not quite so good or too long.  
I really think this is a great service, and thorough. Can't tell you how many times I have done credit spreads and the like, go on vacation and can't get to a computer in time when there is a drop in the market.  I have a vacation coming up and won't have to worry."
Maybe my kids (grown up and some with jobs…) will see this and come aboard.  
……Anyway   wrote too much,   like your service A LOT  
–David C
---
I have been trading Options with a decent track record since 2009.  Until recently I only focused on directional trades on the major index ETFs.
I signed up with the Cashflow group to get a feel for the non-directional Index approach of things.  Peter's teaching method is refreshingly honest in its delivery.  The SPX method he presents is fairly straightforward.  I have been trading it now with very few hiccups.  I was so impressed with the presentation/program that I suggested the intro YouTube videos to five of my work colleagues! 
I have been collecting Premium for two years now, selling mostly cash covered Puts.  I am fairly familiar with the TOS platform, as I use it daily. 
At this time, due to a limited amount of exposure to Credit Spreads trading,  I am choosing to limit the amount of funds (under $50K) dedicated to trading SPX trades.  The 5-10% per week returns are right where I expected them to be, as per the risk levels recommended by the program.  At this stage, I just need to grow my experience by sticking to it.  The program, if followed properly, simply works! 
The feedback is all positive Corrie.  I have found one of the pillars of income for when I retire. 
–Nelson dS
---
Corrie,Thank You!! Would have never found or discovered this on my own at the site. Figured there should have been something regarding this available in the package. As usual everything seems to be covered in this package!
–Calvin F
---
I am very impressed with the operations at Cash Flow Heaven so far. The trade suggestions are well explained and follow the concepts taught in the training materials.
–Elven N
---
" Thank you very much for your great EDU-JOB in trading during last year.
You are super teacher-educator and talented-modern trader.
Have my best wishes for the New Year 2017.
With best regards"
— Wieslaw – from Poland
---
Happy Holidays!!, Sir.
Thank you for investing your time, especially, with novice cases like myself. It is an absolute HONOR!
To the future,
–Scott
---
"already entered trades on equities that Peter suggests on Tuesday evening.  So, I am watching and trading already, much of what Peter is suggesting.  That is gratifying.  Most of all, I needed the OCO trade to force me to intentionally limit my possible losses.  This was the reason for signing up for the service in the first place, the discipline.  What has prompted me to discontinue at this time is the fact that I feel I have gotten what I signed up for and do not require any hand holding going forward.  In my mind, as an educator, there is  no greater praise than a student who is able to take what has been taught and strike out with confidence.  I have instructed a couple close friends to secure memberships with Peter."
— Dale
---
Peter,
"This last month provided me with an income five times what I would have earned working for someone else. I was also able to do this while dropping my son off at college and then spending a week roaming the countryside.This is what I was looking for, being self employed and no employees…plus being able to do it from any place I can get an internet connection."
Thank you once again,
— Rick
---
"THANKS HEAPS for a GREAT service!  Keep it up and I hope to be a part of the…community for a long time more to come!"
Take care!
Best regards,
— Rudy
---
Hello Peter,
"I just closed out my first $10K month (no more than ~5% per position).  Stringing a bunch of trades together during the different seasonalities and I should be able to consider that my revenue replacement achievement and be able to mark my own time"—Thanks
— William
---
Hello Peter,
"My name is Richard J.  and I am a new subscriber to your website. I really enjoy your "out of the box" view on options. I am currently comparing your website to some others that I am a member of and to tell you it is unreal. I watch you make all these winning plays while the others are praying and hoping that the market turns their way before they LOSE every dollar….
Thank You for the effort you put into your website and I look forward to meeting you"
— Richard
---
Peter,
"I've wrote to you last year about the course you're offering on your
website….I am in my second month….I've started with an
$8000 account, my balance was $9375 on Jan option expiration…..the plays
look great for Feb exp…my balance will be $10735 give or take a few
dollars….I've traded (or I should say attempted to trade for many
years)….but is truly the first time I can say I am actually making
money…."
Thanks for your help…."Peter the Great"
— Rainier
---
Dear Peter,
"Thanks for the heads up, we are truly blessed to have met you , we now have some cookies in our jar, so to say we are grateful doesn't even begin to cover our appreciation, keep up the excellent work. God bless you all."
— Allan and Richard
---
Hi Peter,
"I love this game.  I have a five year goal that I think is truely
attainable now, and that really energizes me.  Your ostensible motivation
for helping others achieve their goals is a worthwhile passion.  I'm greatful
to be along for the ride, and I'm sure others can say the same.
Keep on diggin' up the gems."
— Stan
---
Hi Peter:
"Re:  PGR trade  – that was fun!!!!!  and very profitable.
Can't stress enough how concise and clear your instructions
were!!
MANY, MANY THANKS, PETER."
— Barry
---
"Congratulations! You picked it at the right time!  Wish I had
followed you on that one!
I figured we still had some down to go.  Well, what do I know, that's why I
signed up with you."
— Barbara
---
"Peter's comments are the best and the strategies are brilliant."
— Tom
---
"I only have 4 words to say to you!!! YOU ARE A GENIUS!!!
Keep up the good work"
— Jean-F
---
"I cannot tell you how much difference you made in my trading and also there are not enough words to thank you for a job well done."
Thanks a million
love and happiness
Zoltan
---
"Between the fourth of the month and today, the 20th, my account went from $8000 to $12292. At this rate of return, I have to say that the small monthly fee for Options Success is well worth it.
This is without a doubt, the best money I have ever spent, with the greatest amount of return of any investment I have ever made."
–Tom
---
"In just the first week, I realized over $14,000 in weekly trades using your methods. I look forward to more as I gain a bit more experience, although I know there will be some stumbles along the way".
— Dick
---
"So far using 6000 of my account I have taken in premium of about 2000 in the 3 spread trades. Thanks for being there for me and for being the one person who really is trying to make his clients wealthy."
— Bill
---
"I really enjoy your "out of the box" view on options. I am currently comparing your website to some others that I am a member of and to tell you it is unreal."
— Brian
---
"Thank you for your help! Thanks for the additional information – that helps a lot!"
— Robert
---
"Going aboard for a few months, might not be able to trade during my travels. Will join again when I return. Thanks for the great work guys!"
— Andy
---
"Your site is fantastic and the info is excellent! Have a great day and thanks again…"
— Steve
---
"Yes I did subscribe. It was a good deal and I have enjoyed the information from the winning secret."
— Rondney
---
"Well, in June I started my transactions with Call Credit Spreads to Leg Into an Iron Condor.. On 5.14 I Sold a Credit Spread on SPY Jun 121/123 Call spd @ $ .30 .. 10 contracts… $300 gross potential or 17.6% gross however, on 6.2 I bought back the Sold 121 for $ .04 or $40 (no comm) for a NET gain of $260 ($220 net) for a 15.3% gross or 12.9% net after commissions LOVE IT!!! On 5.17 I sold a Credit Spread on IWM Jun 74/76 Call sprd @ $ .33 .. 10 contracts… $330 gross potential or 19.8% gross however, on 5.25, just 6 trading days later, I bought back the 74 Call for $ .03 or $30.. for a NET gain of $300 ($260 net) for a 15.6% net gain SIX days later…. LOVE IT!! LOVE IT!! These were my FIRST two spread trades after studying the Winning Secret material and Paper Trading for 5 months… Do you think I'll be with you for a while????? Oh, yeah!!!"
— Scott
---
"I got through the winning secret package and recognized so many mistakes I have been making for years but didnt have a good mentor like your teaching or the discipline or tools to work with.I know The winning secret will work for me.Looking forward to winning and being able to share my success story with others and help others in Gods kingdom take control over their finances to be able to make better lives for their families and help others in need.Have a great day and Thank You Again."
— Ron
---
"I forgot to tell you that your seminar was awesome! I have been trading credit spreads on the spx and rut. Your information and direction is more than a little intriguing. It's great stuff."
— Tom
---
"That is fantastic insight…i don't know anything about credit spreads……..but i have a short position via TZA……which is killing me lately (i was too early i guess)…..but this is very encouraging…..to be on the short side……. Thank You guys…thank you..thank you."
— Frank
---
"What I've read in the package is very well written and understandable and I'm very pleased that you made it available at such a great price! Thank you!"
— Carl
---
"Thank you so much, Peter for these Special Situations [from the Winning Secret Package] that you send us. You and Cashflow Heaven are forever on my top list."
–Tony
---
"I believe the best trade I have made, to date, was through The Winning Secret." "The Alert came out on May 14, 2012 and the recommended trade was an Iron Condor on BGU. I was not able to get into the Bear Call wing of this trade; however, I did get into the Bull Put wing [A five (5) point spread.] for a credit of $0.45 If my math is correct, my return was 9.52%, which isn't too bad for 32 days in a trade."
— Robert
---
"LAST FRIDAY ON THE FAS CALL AND I MADE 111.00!"
— Rick
---
"I just wanted to tell you that I have dug pretty deep into the Winning Secret and I have been very impressed with the information provided. I have traded credit spreads off and on for a number of years and having read the material I am finally starting to gain answers to a number of questions I have developed over the years. Specifically, dealing with losses has always been an issue for me and the material on that subject has been very helpful."
— Trent
---
"As a professional financial adviser with graduate engineering degrees as well, I was extremely impressed with the design of this plan. I believe it is the ultimate in safe, sound and smart investing. In a world with no guarantees, you simply can't do much better! Also I find Peter's teaching style to be gentle and nurturing and his explanations, very illuminating. My light bulb went on, for sure! So thank you, Peter… I do look forward to years of mutually profitable association with you and your team."
— Vinny
---
"Since Jan 1 this year, I have made 14 consecutive winning trades on the Roth account. Up 30% in 13 weeks. That's 120% on an annual basis. I'll take that any day of the week!! Keep 'em coming."
— Cliff
"I am one month into my Roth Ira spread trading account and am thrilled to say I have finished up with an 11% gain for the month I've used peters monthly services in the past which were helpful but I'm skilled enough now to do everything on my own as far as stock selection and all of the criteria for this type of trading I am very grateful to Peter for introducing this whole Roth Ira trading plus now that I'm more skilled at spreads and condors it's even more fun! As Peter would say keep up the good work!"
— Andrea
---
"Hi Peter, Last Week was the best payday I ever had in my whole life. Trade weekly 7/31 put Option spreads, on LNKD, AMBA, FB, AMGN and IBB. All were traded on Monday, except IBB I traded Thursday afternoon. Total gain after commissions was a total of $3391.82 I was pleased with myself, newer did I have a weeks pay like that. Thank you Peter." — Gerhard
---
Enjoying your expertise and conservative approach to the market/selling spreads.Thank you for being so genuine. I am optimistic this may just be a viable way to make positive cash flow in the years to come.
— Dan
---
"Peter, I ALWAYS attend your webinars, even if it's for the tenth time and I watch the recordings and continually update my note for anything that I've missed, because other than the fact that I've made a TON of money by following your advice…(and now The Winning Secret – $1,000 Weekly Paychecks which I trade in a separate,regular trading account for income NOW) but because they keep me MOTIVATED to DO and to BECOME an even better trader. Thank you, thank you, thank you!!"
— Doug, USN, Retired
---
"Hello Peter, Thanks for these updates. I absolutely love your timely updates. Best wishes and warm regards," –Radhakrishnan Sharma "Thx for Friday. I made my $1000 on that move."
— Steve
---
"Good call on SPX puts today! You just better than paid for my initial subscription. I became a member yesterday. What took so long? 🙂 Well worth the price just for the education value…"
— Ward
---
"I just wanted to say I appreciate what you write, especially the last message today. I'm a fellow Oregonian .. I live up in Beaverton and I've been trading options for a long time. Mostly long positions up until I subscribed to your Winning Secret letter a couple of months ago. My results were hit and miss before, but now I'm making money with the help of your letter. Thanks and have a great weekend."
— Doyle
---
"I have been trading Peter's advice on the SPX and tweaking it since June and already up close to 200% despite the big loss last Friday. Tell Peter he has another loyal follower and keep up the great work."
— John
---
"Thank you for the excellent trade updates. FYI: I made $180 profit on my first trade with you!"
— Tom
---
"I have been a subscriber for less than one month and I'm very impressed with the service to date. I appreciate the detail on your commentary. It provides the necessary information for me to more comfortably enter a trade. Your overall market analysis and technical analysis is exactly what I have been looking for on your suggested credit spreads."
— Gary
---
"You have done a tremendous job with this. As such, I do not believe there needs to be any improvements."
— Robert
---
"The Training Package is very good. It covers just about everything you need to know to get started trading credit spreads. In fact, most of my success has come from following The Winning Secret format."
— James
---
"I think the depth of information is awesome and just what I was looking for. I have traded credit spreads for a while but with volatility comes the challenge and your adjustment methods have opened my eyes to other avenues to follow."
— Jane
---
"Mentoring was fantastic."
— Jeff
---
"The weekly trade advice is phenomenal in my experience, well explained and timely. Peter and team have impressed me with the level of service!!"
— Kevin
---
"It did help having a one on one orientation and doing so made you feel almost part of a family! Thanks for that! Trading alone can be very lonely!"
— Jane
---
"The [mentoring] service has been critical in helping me get on my trading feet and feeling confident. Thank you"
— Judith
---
"I just recently rejoined your service…and am thrilled to say my overall Roth account is up 10% in just the last two weeks due to your recommendations–if things stay like this, I will be a member for life!"
— Andrea
---
"First, I want to say a thank you to you for your weekly updates and recommendations. You obviously put a significant amount of work into the research behind the weekly recommendations. I recognise the value of what you do, and "thank you" for making this available to people like me, who don't have the knowledge, background or time to do this research. So: a sincere thank you"
— Ken
---
"I love the support from the company. Very, very professional and I feel so encouraged that I will finally succeed in my trading journey."
— Brent
---
"I've been with TD Ameritrade for years. Possibly their brokers weren't up to snuff at the time, but my issue was I couldn't find how to set protective stops on spreads. Their brokers at the time weren't any help either. Your tutorials have filled the gap! And, in my opinion, are worth the subscription price all by themselves." –Phil P
---
"Hi Peter, I'm still new to this but I will share my thoughts… I had been looking for a job that would allow me to spend time with people that matter to me, i.e. family members. Also, give me the freedom to choose where I would like to live. So the search began… and lead me to option trading with cashflow heaven! It is a very clear website and made the most sense to me and I would like to make the most cents from it! I had paper traded for several months during my full time job and decided it was time to take the mentoring lessons offered by cashflow heaven. My mentor talked me through it step by step calmly and methodically. It sure helps having a tutor with a great personality. She makes it all that more easier to learn. I am real glad I did. It all fell into place and made common sense to me. I then went live! I went live when the market was at its worse! What a great time to see if I could swim. Funny enough, the trading platform is called think or swim! What helped me even more was the subscription. I get feedback from Peter himself along with his suggestions of trades. Well, Im still trading! If I were to give any advise, it would be to take it nice and slow and also find a hobby for all the free time on your hands! When I made my first money I started dreaming of sun and beaches. Well, I just got back from Hawaii! If one person can, another person can too!"
— Byron
---
"Thank you for all  your help today in the Orientation meeting.
Meetings like that really help make people like me
who are joining feel connected to the group.
Seeing your screen during the time makes it even
easier to understand the possibilities open to me."
— Judy
---
"I am happy with your service
I do have experience with others and it is not as good as yours"
— Bengt
---
"After years of trying to work the right strategy,
I have finally found it thanks to you guys.. perfect for us on different time zones."
— John
---
"Peter, I'd like you to know that I appreciate your advice and your re-assurance along the way to expiration day.  I have a great deal of experience but often on my own, I close trades too early and cheat myself out of profitable trades and/or chicken out of good strategies when the market gets scary but having a partner like you, helps me take the smarter action when the time is right.  Over the years and now, I make $100's of thousands each year in the market but with your advice, I'm certain that I will optimize my performance even more.  We evaluate strategies and think alike but I think that you're better at it than I and I'm glad to read what you are thinking and planning.  Besides the $26 thousand that I made from your trades on June 24, I sat down and executed more than two dozen additional successful credit spreads that Friday morning taking advantage of the VIX and the Friday expiration.  It was like shooting fish in a barrel after the BREXIT vote.   So, I am pleased and appreciate your steady hand especially when the market is threatening."
— Ken
"I know from personal experience that early training can provide a lifetime of benefits. The education package that your company provides is one of the easiest to follow"
— KC