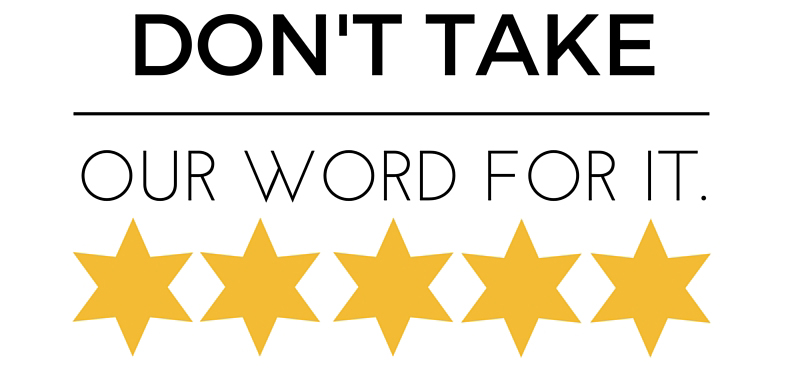 ---
"The meeting…was very helpful and motivated me to really get going. Prior to the call I had just read the two ebooks in the program. Since the call, I've probably gotten through 75% of the training videos and am re-reading the book. I'm starting to grasp the concepts through repetition now. The call was definitely the kick in the butt I needed…. I'll tell you this, no service that I've subscribed to has provided the level of follow up help that you guys do. So thank you and keep up the great work."
–Joe
---
"The orientation went well. She did a good job of providing a walk thru of your site and different features that I could use in it. She did also send me a follow up email on how to open an account in think or swim and letting me know how to fill the form etc".
"I really appreciate your organization in having such sessions for the new comers. It really helps in familiarizing oneself with the service.
Now all that is left is I have to start using the service and follow the instructions as taught.
Last week I just did that and was successful. This is my second week and I have just done as instructed in the recommendation."
–Vijay
---
"I find this to a very important service and thank you for it. I highly recommend keeping this feature."
–John W
---
"[my orientation]was outstanding. Enthusiastic, well spoken, and covered a lot of topics. The 35 minutes she spent with me were more than worthwhile. If you can do this for your new subscribers you will reap the rewards, it definitely puts you on another level."
–Anthony
---
"I've had two conference calls at this point. Both ladies were very helpful and informative. Their assistance has really helped my optimism about making my option spread trading a successful business. You and Peter should both be proud of their representation of your company."
All the best,
–Tom
---
"The orientation step was awesome! Actually getting to talk to someone and watch them go through the website is priceless!
I've paid thousands of dollars through the years for other trading programs or software and basically got some DVD's or downloads or a website and that was it, a lot of it I ended up not using because of the frustration of not knowing where or how to start and it ended up being a total waste.
You found the perfect person for that job! Not only is she smart and helpful on the sight but very personable, I felt like I was going through the information with an old friend, she's great!
I put in a lot of hours running my own contracting business full time but I'm just about through the training videos because I know where to go and what to do.
Looking forward to actually trading these spreads which should be as early as next week."
Thanks again for everything…don't change a thing!
–Jim S
---
"That meeting was the best thing since the invention of sliced bread.
EXCELLENT!
Please keep it up. So informative! I loved it"
–Gustavo V.
---
"My orientation was helpful and enjoyable. She made sure I was exposed to all the menu items. Suggested an order to pursue training materials. Showed me where to change my password. And shared the quarterly and annual service rates.
The web site is well laid out, but its still important and helpful for someone to walk you through what's available and answer questions when you are getting started."
Al P.
---
Other companies can take a page from your book and also implement this process. Keep up the good work.
–Ernesto
---
"The orientation was very, very helpful. Enabled me to get to know all the tabs and how to use them. She was patient and took all my questions and answered every question and her teaching voice has added more confidence with your program just like Peter's confident, encouraging and challenging voice to get up, geer up and get going with learning to trade the Cash Flow Heaven's way of options trading. Thank you for having this system of walking us through it is almost like Think or Swim guys scheduling us a 45 minute session to orient us to that magnificent platform. It is a continuing process of learning which is wonderful."
–Rhonda
---
"I thought it was very useful and am impressed that this service is offered. I wish everyone had such good customer service! I think I may want some mentoring. I've been playing with credit spreads for a while but never seem to feel confident. We'll see going forward. I really want to understand why certain trades are picked so I can learn for myself.
Keep up the good work"
–Sondra
---
"I think the orientation is very important for us new members. It is much easier and helps so much to kind of know where things can be found. Not to mention seeing how nice and helpful all of the staff is.
It helps build a family relationship."
–Dale
---
"The orientation was amazing, very informative and organized. I am still studying the lessons as I'm not feeling quite ready to jump in yet, but should be there soon. Thanks so much, and I'm excited to be a part of the group and to learn from Peter. He is a very good teacher and I really love the videos he has put together."
–Karen H
---
On a scale of 1 to 10 with 10 being the best, [my orientation} was an 11! She really helped me learn the way around the site and was patient to answer all of my questions. She is a very good communicator and has great customer service skills. She is a great asset to your organization.
–Peter F.
---
I especially enjoyed my time; she did a wonderful job introducing me to your services. I'm still working my way through all of the information that she and your web site provide. I'm looking forward to taking full advantage of everything Cash Flow Heaven and Winning Secrets provides to its subscribers.
–Jim Cunningham
---
I had been through almost everything on your website but [my orientation] gave it the personal touch and pointed out several things I had missed.
–Chuck
---
My orientation was excellen, very thorough and hit some points that were valuable to me. I'm getting more familiar and comfortable with credit spreads and the training modules, etc. with the orientation follow-up is a nice way to get settled in. I love the service. Keep up the good collective work.
–Arthur
---
Thanks Peter, My wife made over $400.00 late last week thanks to your videos and explanation of your service so she could find her missing link to a more sure way to profits.
We are forever grateful for your insights.
–Jack & Linda
---
"Thank you for all your help today in the Orientation meeting.
Meetings like that really help make people like me
who are joining feel connected to the group.
Seeing your screen during the time makes it even
easier to understand the possibilities open to me."
—Judy R
---
"It did help having a one on one orientation and doing so made you feel almost part of a family! Thanks for that! Trading alone can be very lonely!" —Jane M
---
"I love the support from the company. Very, very professional and I feel so encouraged that I will finally succeed in my trading journey." —Brent E
---
"Thank you for your help! Thanks for the additional information – that helps a lot!" —Robert S
---
"The orientation was very good and informative. She covered just about everything. I had several questions that she did not know the answer but consulted with your staff and emailed me the answers. It was greatly appreciated. Your customer service has been wonderful so far. Thank you." —John P
---
"The meeting went very well…She is charming and very personable…the walk through and personal attention reflects your sincere concern for your subscribers…I'm very impressed and for me, definitly worthwhile ….I'm looking forward to my first mentoring session tomorrow…and will keep you posted…
Regarding feedback suggestions…might I suggest that when a credit spread side is being threatened you might just take a quick formulaic note to say tbat you see a situation and the plan going forward is….(eg.allowing the contigincy order, that is in place, to take care of it)
It will go a long way to make, especially new subsribers, feel that you are aware on the situation and have a plan…and that we are not missing a new alert that we might have missed unintentionally.
Very impressed with the results so far and sincere concern you have for your subscribers….
Thank you and keep up the good work.." —Jack Z
---
"The orientation went well. I have a lot of experience trading spreads so it didn't take too long. I would definitely recommend that you continue these orientations for new subscribers." — Doug
---
"The orientation meeting was helpful, which is to alleviate fears, encourage the next steps and tell what the best next steps might be based on her experience. Keep the orientations. It's a good idea to help people who have been beaten up by the markets and other vendors who just want our money.
It separates your company from the other companies who "just wanna help us make more money" in the markets. They all remind me of this commercial a few years ago where he said, "I don't wanna make money folks, I just love to sell guns.. ha… ha… ha".
—Keith W
---
"I would highly recommend this process keep going."– Mark
---
"The orientation was very helpful. It helped to keep me enthused and wanting to stay on track to make some money, and become financially independent. Thank you" —Vito
---
"My meeting was very Helpful and pointed me to the right direction to find things. We Share the same first name, so had an immediate connection! I watched the videos on Think or Swim and they were very helpful.
I use Think or Swim, but have been using it mostly for the account Information and trading on my iPad. Thanks for clear concise Instructions. I love credit spreads!! (The trading system I was With did a lot of debit spreads for several months out–I would Change them into credit spreads, but without the 82% probability,My chances for success were as limited as theirs). So I am quite Excited to be part of your trading program). I also like the week/2week turn around, too. Doesn't tie your money up so long. I Will be scheduling my mentoring session soon. Wanted to have some time to familiarize myself with your program, first. I am having trouble getting into some of the trades for same credit You are getting, but will keep trying."
"Loving this trading and thanks," —Deanna (Dee) J
---
"Thanks for the follow-up. Yes, the orientation with went very well and it was much appreciated. It showed me that you really care about your customer's success, and I think it separates you from the other operators out there. It also instilled confidence in me that you are not just a "fly-by-night" operation. You also came across in your free videos as sincere and competent. I have been satisfied so far with your service. Keep up the good work." —Ken S
---
"The orientation went so well. Very helpful and shorten my learning time to manuever your system.
Great service and hope to learn a lot as I go through the materials.
Thank you," —Monica L
---
"Yes, I liked the orientation walk through.
I think it shows how "cashflow heaven" is different from other companies.
It gives me, as a non US customer, confidence in your customer service/support". —Gil T
---
"She did a great job and took her time to go over my weak spots and the TDAm misunderstanding." –-Scott C
---